Washing utensils is no more stress now. Kaff dishwasher ensures hygienic wash every time with a variety of washing program options. The dishwashers are available in both types built-in and stand-alone (Free standing) as per the users' need.
Quality and hygiene are required in day-to-day household activities. We enjoy family time, socializing, inviting friends & relatives at home. It is always fun to have tea, snacks, and food with guests. What bothers is loads of utensils to be cleaned after such gatherings. In such situations, the dishwasher becomes a true companion. When you have a dishwasher installed at home, there is no stress of washing dirty utensils. Because then you know that washing utensils will be handled by your dishwasher and you feel free and relaxed to actually enjoy.
Everyday utility of Dishwashers
It is not that only gatherings or house parties lead to loads of utensils. In fact, it is an everyday task, not only once but multiple times in a day utensils get piled up and are washed in every home. It irritates more when after a hectic day at the office you come to know that maid is not coming and the kitchen is full of dirty utensils.
Not only washing is trouble but the major concern is if the maid is wiping those utensils with a clean cloth or not is another issue. Because every time you can't really check whether it was wiped with a clean cloth or not. All this is well-taken care of by using a Dishwasher. There are various features in dishwashers that ensure that your stress about hygienic cleaning of utensils is well-taken care. These are:
Hygienic wash at 60 to 70 degrees
The utensils washed in the dishwasher get sterilized at a high temperature. So they get absolutely germ free, dried, and sparkling clean. There is no need for wiping since these get absolutely dried.
12 place setting/ 14 place setting
As per the family size and needs, one can buy a 12 place setting model or a 14 place setting model. The dishwasher comes in various sizes as per the family's needs.
Multiple Washing programs
There are multiple washing programs for utensil types, glassware, intensive wash, eco mode, rapid wash, normal wash, 90-minute wash etc. Users have the choice to select as per their needs.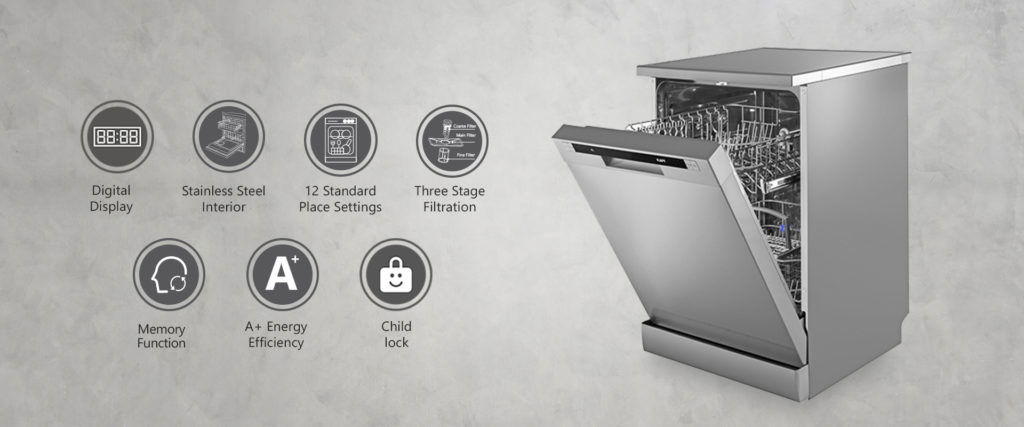 A+ Energy efficiency
Kaff dishwasher comes with A+ Energy efficiency. Which is very important to avoid any kind of energy wastage.
Built-in Dishwasher
It becomes part of kitchen style and adds beauty to it with convenience.
Many kitchens have all the equipment like built-in ovens, built-in microwaves, built-in refrigerators so for such kitchen sets, built-in dishwasher is more suitable.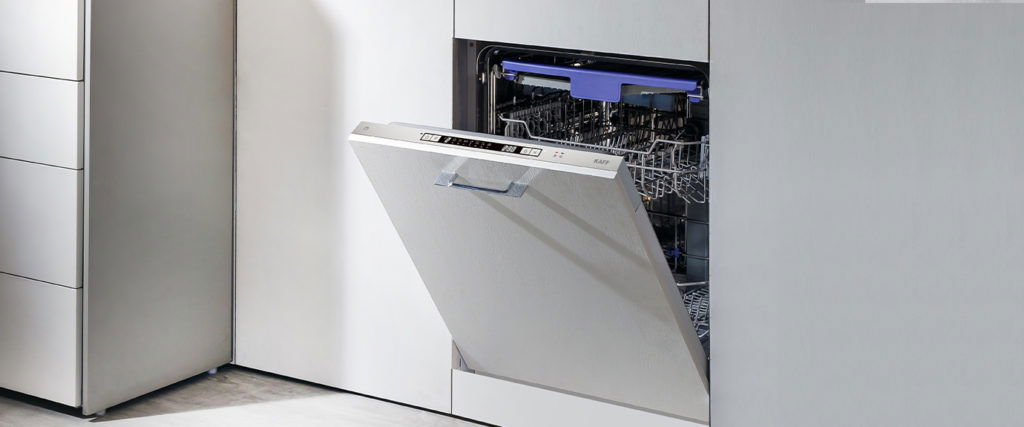 Free Standing Dishwasher
These are free-standing dishwashers. These can be easily placed in the kitchen and can be used as per the space available in kitchen.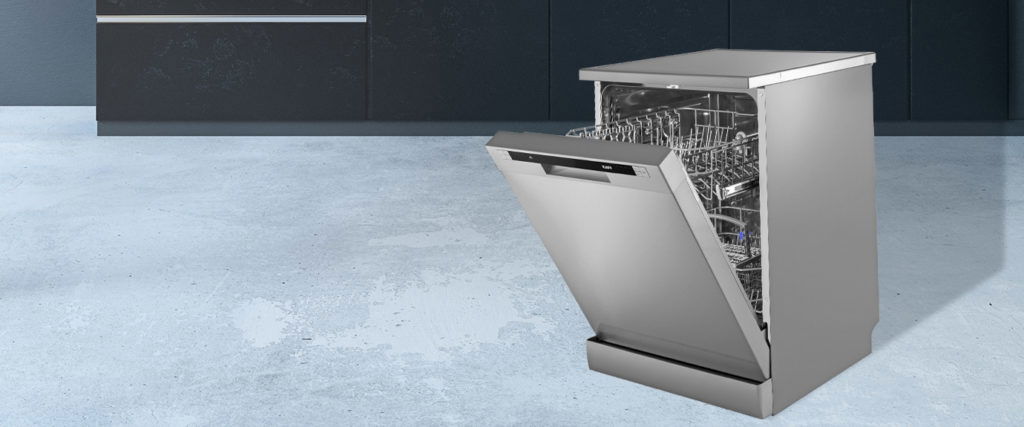 All these factors make the dishwasher an everyday companion. Check out the most suitable dishwasher as per your needs. Kaff offers the widest range of dishwashers with a variety of washing program options.